Two Vacancies Available on New Robotic Telescope
11 Nov 2021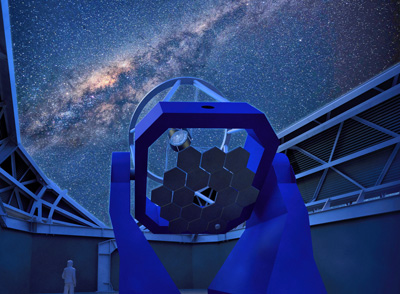 Artist's impression (cropped) of New Robotic Telescope.
Credit: Kinsonov Architects.
The New Robotic Telescope (NRT) will be a 4-metre version of the LT, sited nearby on the same mountaintop. Two posts are now available:
A DevOps Engineer to develop software and systems for the telescope and associated instrumentation, as well as strengthening build and deployment procedures.
An Automation & Control Engineer to design, test and implement mechatronic, control and automation aspects of the telescope and its enclosure.
Full details of the posts are in the NRT website news item. The closing date for both vacancies is 8th December 2021.
Useful Links
Direct links to application pages: